The study showed that the new test is successful at helping to find lung cancer before any symptoms show in people who are at increased risk. 
FEWER LATER-STAGE CANCERS
Two years after taking the blood test, the number of people with a late-stage diagnosis of lung cancer was reduced by more than a third compared to people who received normal care.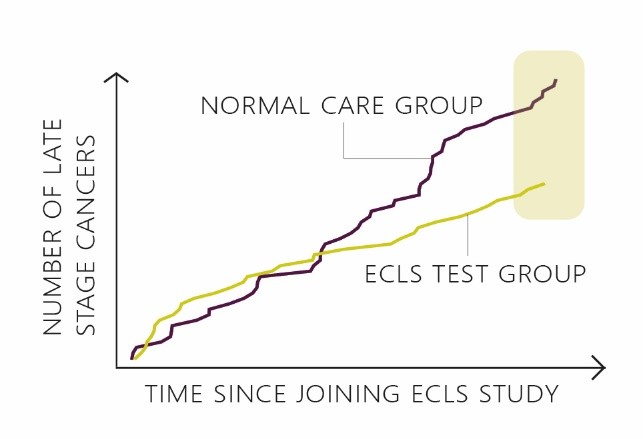 SMOKING
Participants of the ECLS study who smoked could join an NHS programme to help them quit. People who had the blood test were twice as likely to take up this offer as those who did not. This happened regardless of their test result.
TEST ACCURACY
The blood test is very good at making sure that no cases of lung cancer are missed. Out of a hundred people who had a negative result on their blood test, ninety-nine did not develop lung cancer in the two-year follow-up period: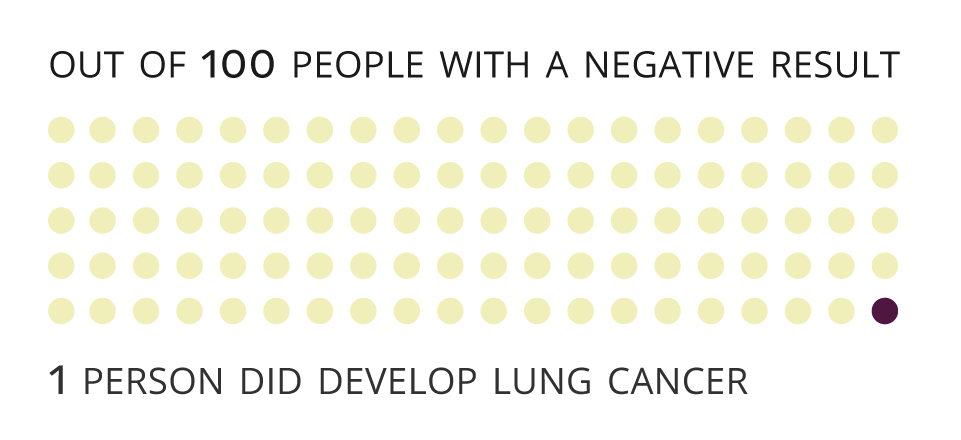 However, a positive test result does not always mean a diagnosis of lung cancer. Instead, it can be seen as a reason to do further tests:
In other words, out of every thirty-three people who tested positively, one person had lung cancer diagnosed within two years (1 in 33). This number is similar to the breast cancer screening programme (1 in 26).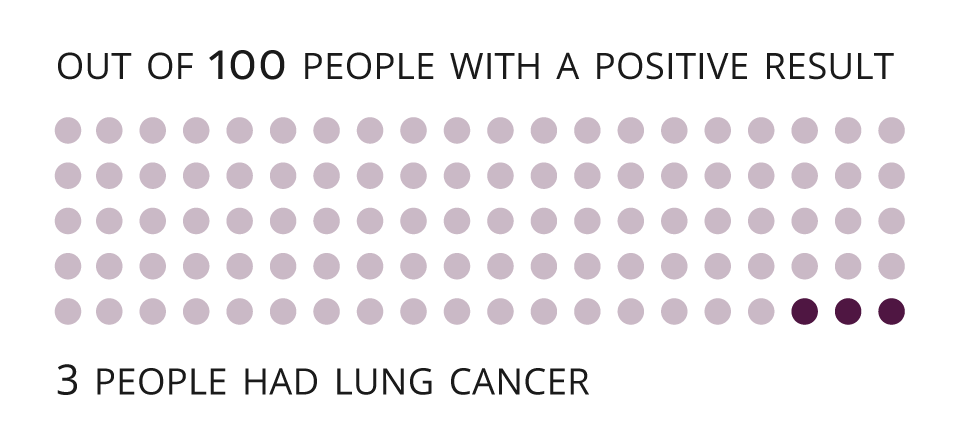 FUTURE PLANS
With these positive outcomes for the ECLS study, the next step is to explore the possibility to roll out the test on a bigger scale. This could take the form of a screening programme, similar to bowel cancer screening. Another option is to offer the test specifically to people who are at increased risk of developing lung cancer.